UPDATE
: On a whim I googled "warm chocolate melting cake" just to see what I could find. Apparently this delicious dessert is famous among cruisers and I actually found the surprisingly easy
recipe
and a picture. I'm making it for Valentine's Day dinner tonight!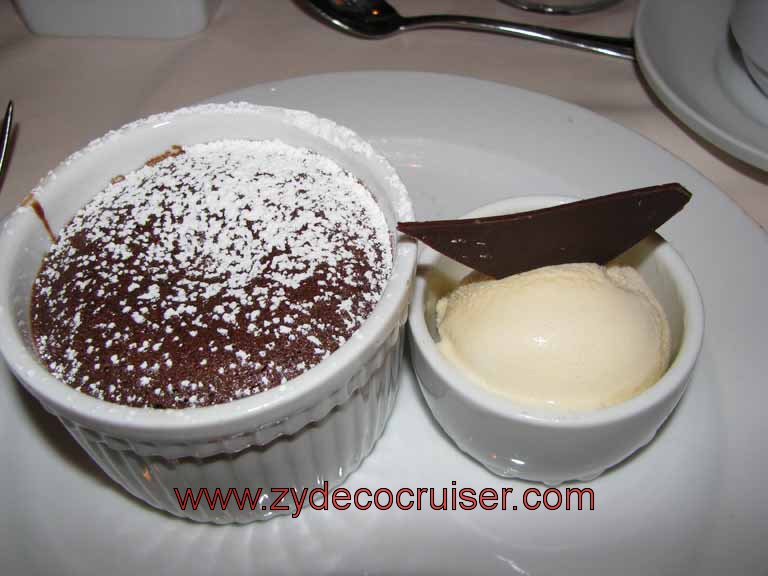 While we were sleeping on our first night at sea the ship was en route to Jamaica. We were scheduled to visit the cruise lines private island that day, but the seas were too rough for the tenders so instead we stopped at Nassau for the day. When we woke up that morning, I saw this off the balcony of our room!
I have wanted to visit the Atlantis resort since I was a sophomore in college. This was the closest I got to it on this trip, but I'm still hopeful I'll make it there someday!
It was cloudy and slightly cooler that day in Jamaica so we decided to head into town to do a little shopping. We stopped for a photo op with our ship in the background.
That night we went to our first formal dinner. All the food was delicious, but my favorite part was the dessert. It was called warm chocolate melting cake or as I liked to call it heaven in a ramekin. TG actually ate that cake every night we were on the ship! I don't have a picture of it, but I do have a few pictures of Miss Riley all dressed up at dinner.
Trying to take a Mommy and me photo and failing.
Enjoying the dinner conversation.
Tuckered out. We had the late dinner and we were finishing up at about 10 pm every night so this was how she ended all the meals.